Graduation
All students (Master's or Certificate) must apply for graduation by the published deadline in the semester they intend to graduate. To be eligible, students must also be enrolled that term and complete the online graduation application.
Course Credit Audits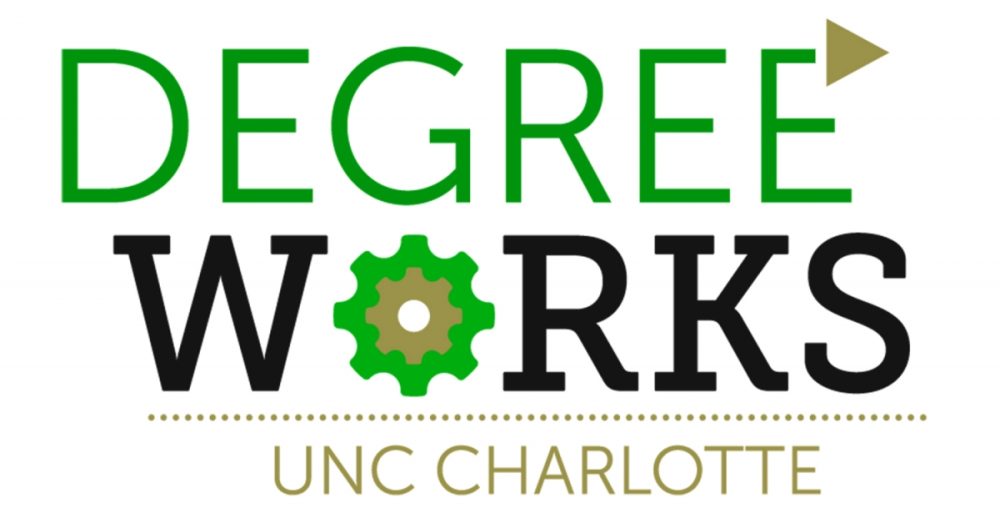 DegreeWorks is a web-based planning tool that provides an accurate display of required coursework and helps students monitor their progress toward graduation. Students can access their real-time audit in DegreeWorks via my.charlotte.edu and should routinely check their progress toward degree completion. If you believe your audit contains errors or the requirements do not match the catalog, students should contact their advisor or Graduate Program Director for assistance.
Academic Petitions
In the process of auditing your courses, you may discover that not all are slotting in on your transcript correctly. You may need to submit an Academic Petition to update your catalog year, transfer credits, add a class after the add/drop period, or request a leave of absence. There are two ways to access the Graduate Academic Petition system:
Visit Graduate Academic Petition
Through Banner Self Service

Log into my.charlotte.edu
Select Banner Self Service
Select Students Services/Student Accounts -> Student Records -> Academic Petition-Graduate Students
How to submit the Online Graduation Application
Access Banner Self-Service via My UNC Charlotte and click on the "Student Services" menu tab at the top. On the next page, click on the "Student Records" link to bring up a list of options that includes the "Online Graduation Application." Click on the "Online Graduation Application" link to create your graduation application.
The 'Online Graduation Application' triggers a review of your academic progress by the Graduate School. Students who apply to graduate but appear short of meeting all degree/certificate requirements will be notified by email. As the definitive record for graduation clearance, your individual DegreeWorks audit must reflect that you are on track to graduate in a given term.
Notes
The Graduate School is now located in the Reese Building and manages the online application system. Should you encounter any problems with the online system contact the Graduate School at 704‑687‑5503.
The Graduate School will notify graduation applicants about Graduation Fair and cap & gown pickup, which is done in the University Bookstore. Visit the University's Commencement website for additional information including tickets and event schedule.
Commencement is held twice a year, one for spring graduates and one for fall graduates. Summer graduates participate in the December commencement ceremony with fall graduates (but will receive their diploma via mail after final Summer grades post).